Discover the essence of elegance with our exclusive 100 Wedding Album Design PSD Templates 2024. Crafted with precision, these premium templates capture the essence of your special moments, including Ring Ceremony, Mangal Sutra, Mangal Phera, Ganesh Puja, Reception, Sangeet, Sindoor, Mehndi, Haldi, and Barat events. Sized perfectly at 12×36 inches and boasting a sharp 250 DPI resolution, each design ensures unmatched clarity and detail. It's essential to note that these templates are not available for free, emphasizing their superior quality and craftsmanship. You Can Also Check Free Wedding Album Design PSD Templates.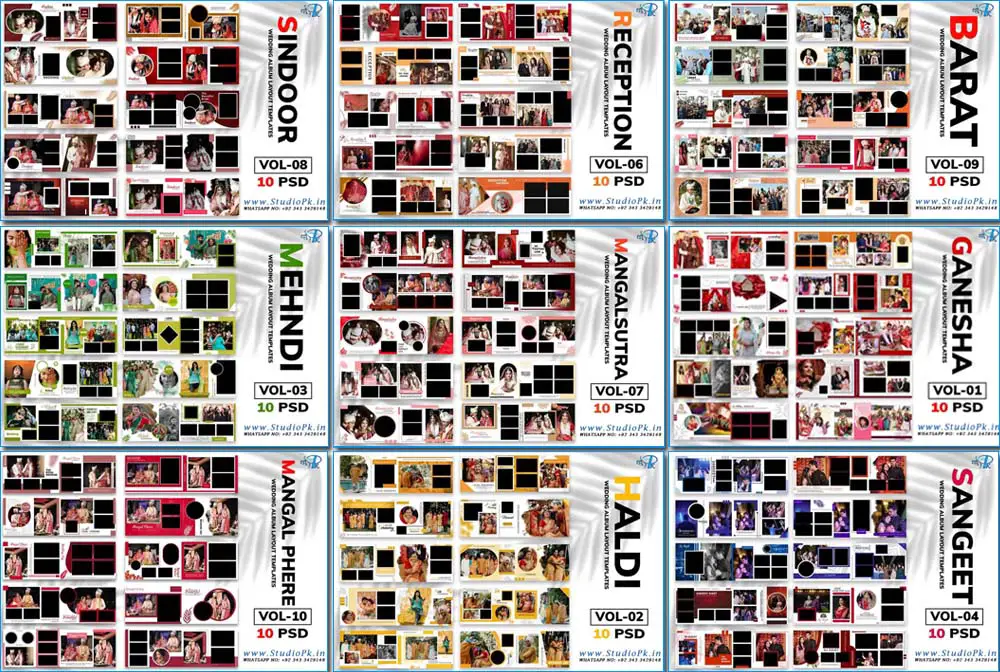 In this exquisite collection, every template tells a unique love story, making your wedding memories timeless. Whether it's the vibrant hues of Mehndi or the serene moments of the Ring Ceremony, our templates transform each event into a visual masterpiece. Elevate your album design game with these professionally curated templates, where every brushstroke speaks of love and celebration.
Enhance your creative journey and turn your wedding memories into art. Download these Premium PSD Templates today, and let your album narrate your beautiful love story with unmatched elegance and sophistication.
You Can Also Get More PSD:
Demo of 100 Wedding Album Design PSD Templates 2024
Below, I've shared 10 JPG screenshots with you, giving you an idea of how these album designs look. If you like this demo, you can purchase them from me. Feel free to contact me on my WhatsApp number after viewing the demo images.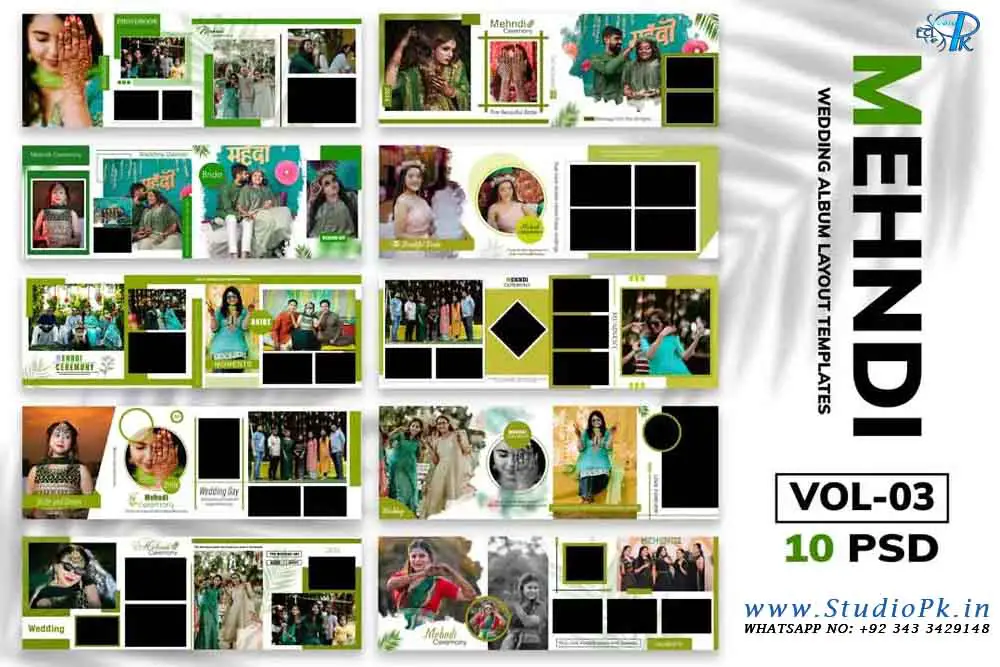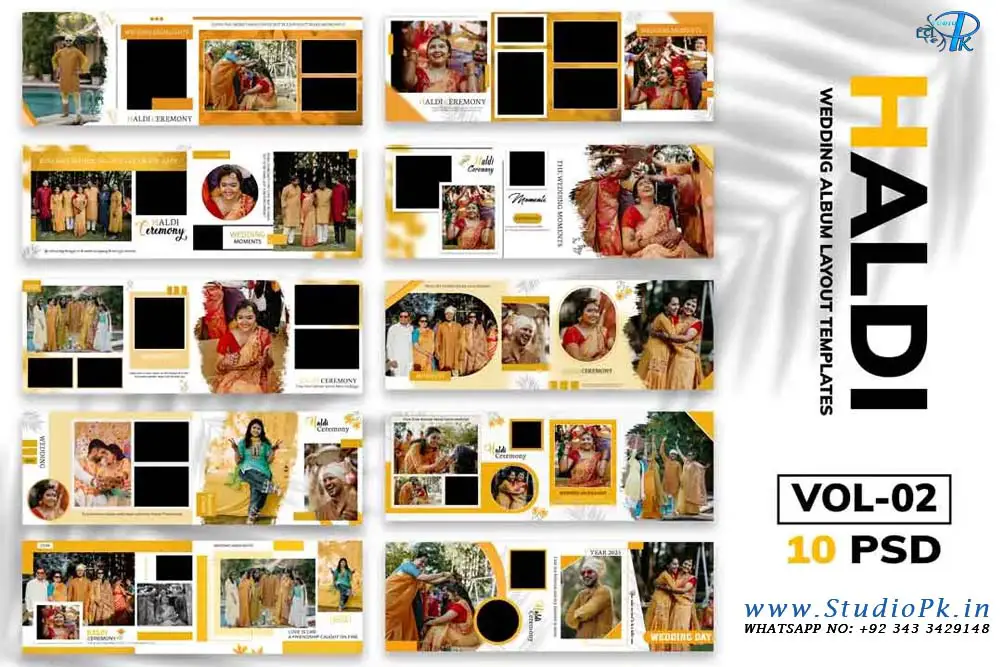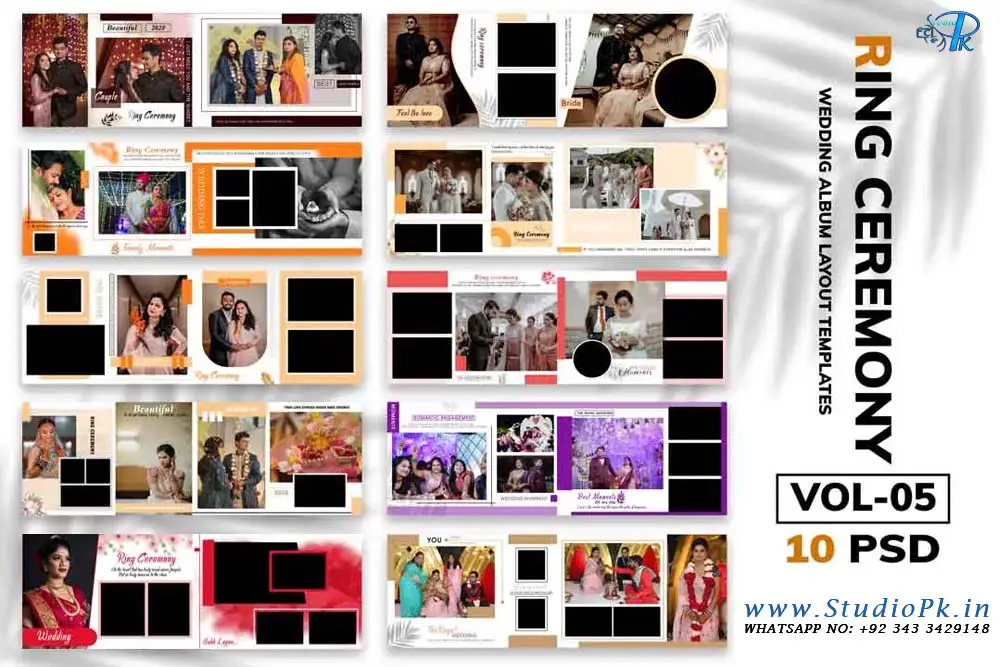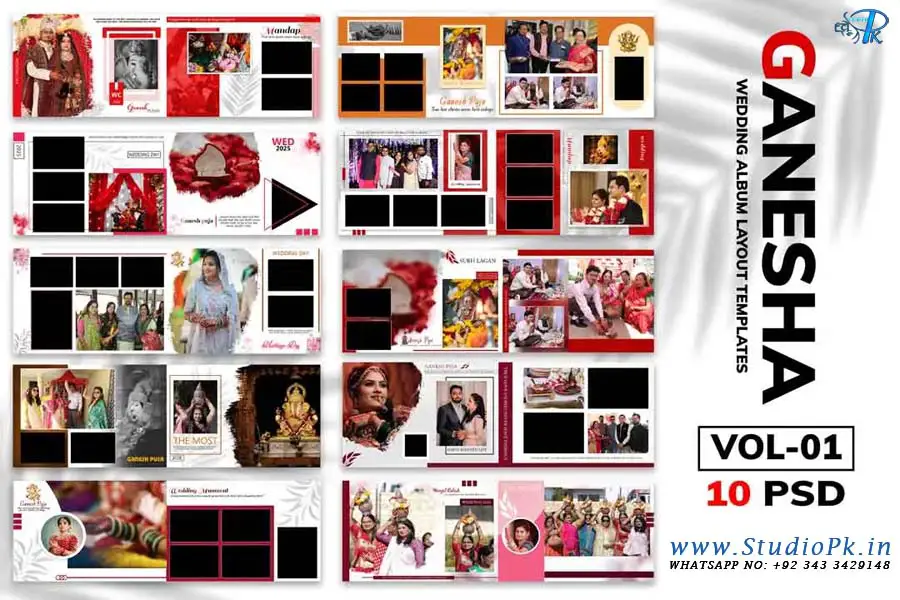 Product Details:
Template Type: 14×40 Album Design PSD
Compatibility: Adobe Photoshop
Dimensions: 14×40 inches
Resolution: High-quality for impressive print results
File Format: PSD (Adobe Photoshop)
Editability: Fully customizable layers
Print-Ready: Prepare for professional printing
What You'll Get:
✔️ 10 RING CEREMONY PSD TEMPLATES
✔️ 10 MANGAL SUTRA PSD TEMPLATES
✔️ 10 MANGAL PHERE PSD TEMPLATES
✔️ 10 GANESH PUJA PSD TEMPLATES
✔️ 10 RECEPTION PSD TEMPLATES
✔️ 10 SANGEET PSD TEMPLATES
✔️ 10 SINDOOR PSD TEMPLATES
✔️ 10 MEHNDI PSD TEMPLATES
✔️ 10 HALDI PSD TEMPLATES
✔️ 10 BARAT PSD TEMPLATES
If you want to view our 100 Wedding Album Design PSD Templates 2024 in high-resolution quality, you can download the PDF Demo by clicking the button below. After reviewing the demo and deciding to purchase this PSD pack, click the (BUY NOW) button and chat with me on WhatsApp.

You Can Also Get More PSD:
Dear Viewers! How did you like these 12X36 Album PSD Designs? You must write in the comment. If you need more new PSD Sheets then you can search for them on our site and download Them easily, Also if you need Photoshop PSD Files or any kind of resources related to Photo Studio, or other topics then you must write us in the comment. We will try our best to provide with you as much as possible.