Elevate your ring ceremony memories with our paid 250 DPI Ring Ceremony Album Design PSD Templates. Designed with Indian traditions in mind, these templates are a testament to artistry and cultural richness. Each template speaks the language of love and commitment, allowing you to curate an album that reflects your unique story. You Can Also Check More Free Album Design PSD Templates.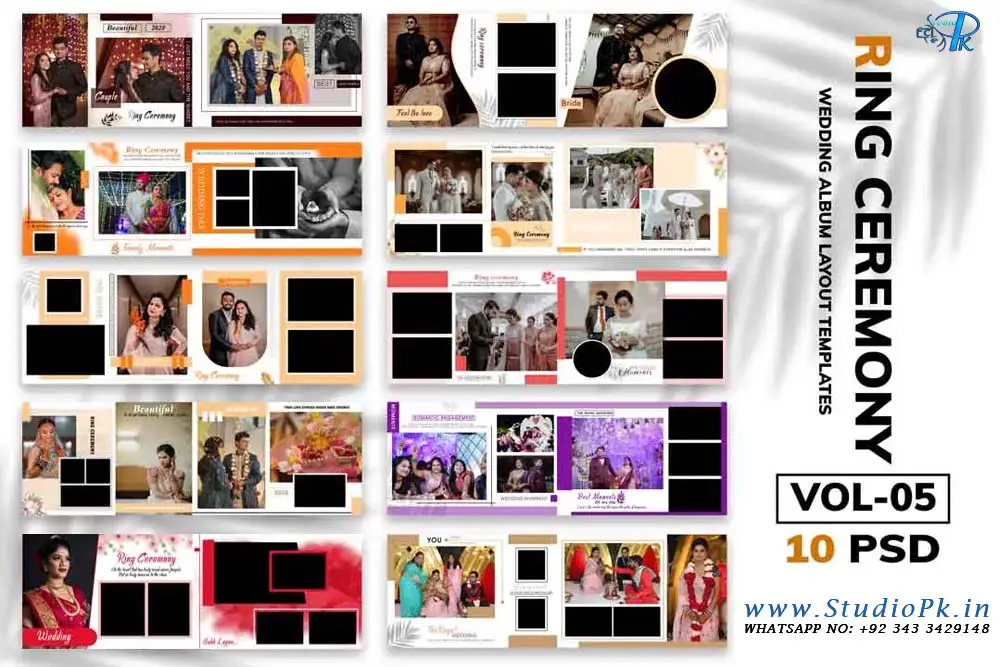 With user-friendly options and high-resolution quality, these templates ensure your photos radiate with life. Make your ring ceremony unforgettable by choosing designs that capture the essence of your love. Purchase now and embark on a creative journey where tradition meets innovation, turning your cherished moments into timeless masterpieces.
You Can Also Get More PSD:
Demo of Ring Ceremony Album Design PSD Templates
Below, I've shared 10 JPG screenshots with you, giving you an idea of how these album designs look. If you like this demo, you can purchase them from me. Feel free to contact me on my WhatsApp number after viewing the demo images.









Product Details:
Template Type: 14×40 Album Design PSD
Compatibility: Adobe Photoshop
Dimensions: 14×40 inches
Resolution: High-quality for impressive print results
File Format: PSD (Adobe Photoshop)
Editability: Fully customizable layers
Print-Ready: Prepare for professional printing
What You'll Get:
Photo Album Design PSD
01 ZIP File
14×40 Size PSD 250 pix
Data size 85 MB
10 PSD

You Can Also Get More PSD:
Dear Viewers! How did you like these 12X36 Album PSD Designs? You must write in the comment. If you need more new PSD Sheets then you can search for them on our site and download Them easily, Also if you need Photoshop PSD Files or any kind of resources related to Photo Studio, or other topics then you must write us in the comment. We will try our best to provide with you as much as possible.