Embrace the charm of our Wedding Lovely Moments Photo Album Design 12X36 PSD, available for free download. Created with utmost care and attention, this elegant PSD Template captures the essence of love and joy, making it the perfect choice for preserving your cherished wedding memories. With its exquisite 12X36 dimensions, this design offers plenty of space for your most precious photographs, allowing you to relive the lovely moments of your special day.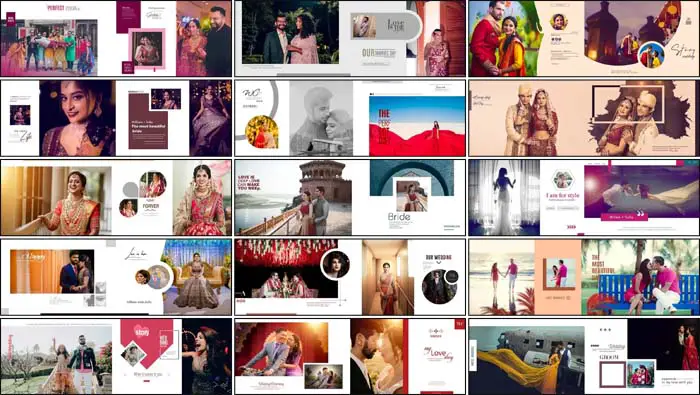 This Free Album Design 12X36 PSD Template features a beautiful blend of colors, intricate patterns, and ornate elements that add a touch of sophistication to your wedding album. The thoughtfully crafted layout ensures seamless integration of your photos, creating a visual story that narrates the tale of your love. Whether it's the tender glances, heartfelt vows, or joyous celebrations, each moment finds its place within the beautifully designed pages.
You Can Also Get More PSD:
Download this Wedding Album Design 12X36 PSD for free and customize it to match your unique style. Whether you're a professional photographer looking to enhance your portfolio or a newlywed couple eager to create a timeless keepsake, this PSD template provides the perfect canvas for your memories.
Screenshot of Wedding Lovely Moments Photo Album Design 12X36 PSD
Don't miss the chance to transform your lovely moments into a visually stunning and unforgettable album. Download now and let your love story unfold in the most exquisite way.














You Can Also Get More PSD:
Dear Viewers! How did you like these 12X36 Wedding Album Design PSD? You must write in the comment. If you need more new PSD Sheets then you can search for them on our site and download Them easily, Also if you need Photoshop PSD Files or any kind of resources related to Photo Studio, or other topics then you must write us in the comment. We will try our best to provide with you as much as possible.