If you are looking for Wedding Album Design, then you have come to the right place. In this post, I'll share with you 20 Wedding Album Design 12×36 PSD For Couple Portraits with a Western aesthetic that you can purchase at very affordable rates. You Can Also Check 25 New Engagement Photo Album PSD Design in Western Look.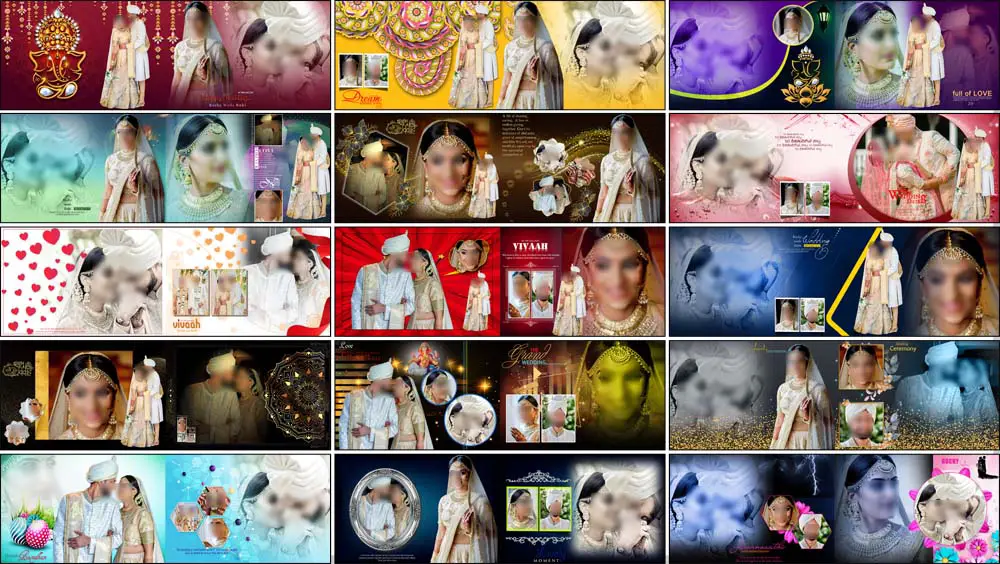 Embark on a journey of timeless romance with our Wedding Album Design 12×36 PSD templates, meticulously crafted for capturing couple portraits. Each template in this exquisite collection is more than just pixels; it's a heartfelt canvas where your love story unfolds in vibrant colors and intricate details. Crafted with precision and passion, these premium designs offer a seamless blend of artistry and emotion, transforming your cherished moments into a visual masterpiece.
You Can Also Get More PSD:
Elevate your couple portraits to new heights as you immerse yourself in the world of high-resolution 12×36 PSD templates. With every stroke, your love story comes alive, painting a vivid picture of your shared moments. Personalize your album with ease, infusing your unique style and personality. Download now and let your love story shine through in every frame, creating an album that resonates with the depth of your emotions and the beauty of your relationship.




















You Can Also Get More Free PSD Album Design
Dear Viewers! How did you like these Wedding Album Design 12×36 PSD? You must write in the comment. If you need more new PSD Sheets then you can search for them on our site and download Them easily, Also if you need Photoshop PSD Files or any kind of resources related to Photo Studio, or other topics then you must write us in the comment. We will try our best to provide with you as much as possible.