Elevate your wedding album designs with our New Indian Wedding Album 12×36 DM Design (2023) Free Download. This meticulously crafted collection is a testament to the ever-evolving landscape of Indian wedding aesthetics. Tailored specifically for the year 2023, these designs offer a fresh take on the timeless charm of Indian weddings. You Can Also Free Download 10000+ Wedding Album DM Design 12X36 PSD Templates.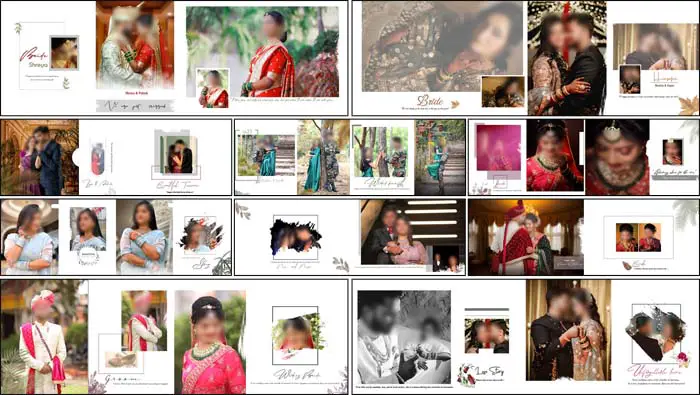 What makes this collection truly exceptional is its accessibility—it's available for free download. This means you can infuse your wedding albums with the latest trends and styles without any cost barriers. The 12×36-inch dimensions provide ample space to beautifully display the most treasured moments of a wedding ceremony.
You Can Also Get More PSD:
Whether you're a professional photographer looking to create unforgettable wedding albums or a couple eager to commemorate your special day with a touch of contemporary elegance, our Wedding Album 12×36 DM Design (2023) is the perfect choice. Embrace the latest in wedding aesthetics and let your love story shine through every carefully designed detail, making your wedding album a true work of art that captures the essence of the year 2023.
Screenshots of 10 New Indian Wedding Album 12×36 DM Design (2023)
Below I have shared with you 10 screenshots images of the Wedding Album DM to get a better idea before downloading.