In the vibrant realm of digital artistry, the fusion of caricature and couple dynamics takes center stage, thanks to our 12 meticulously crafted Digital Cartoon Couple Caricature PSD Templates. Designed to add a touch of whimsy and personality to your projects, these templates are a delightful amalgamation of art and technology. You Can Also Check More Digital Caricature PSD Templates.
About Cartoon Couple Caricature PSD Templates
These premium templates offer a seamless blend of charm and affordability. Despite being a paid offering, these Couple Caricature PSD Templates come at an incredibly reasonable price, making creativity accessible to all. For a nominal fee, you can unlock a world of artistic possibilities, breathing life into your design projects.
What sets these templates apart is their versatility. Each caricature is a masterpiece in itself, capturing the unique essence of the couple it portrays. Whether you're designing invitations, creating social media content, or adding a personal touch to your gifts, these PSD templates provide the ideal canvas for your imagination.
The true beauty lies in their editability. Delivered in fully separated PSD files, these templates allow you to unleash your creativity without any constraints. Every element is meticulously organized, providing you with the freedom to customize the caricatures to match your vision. Adjust colors, tweak expressions, or experiment with backgrounds – the power is in your hands.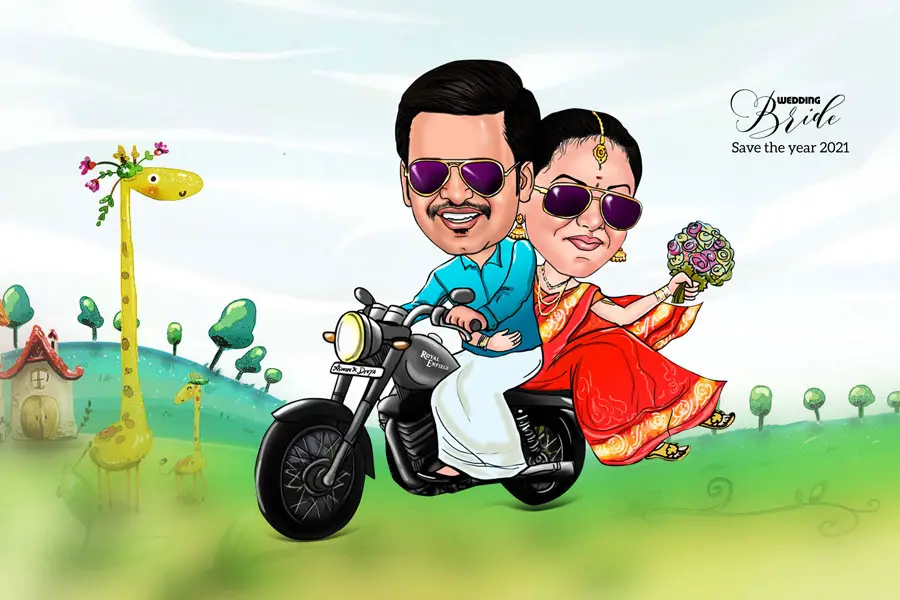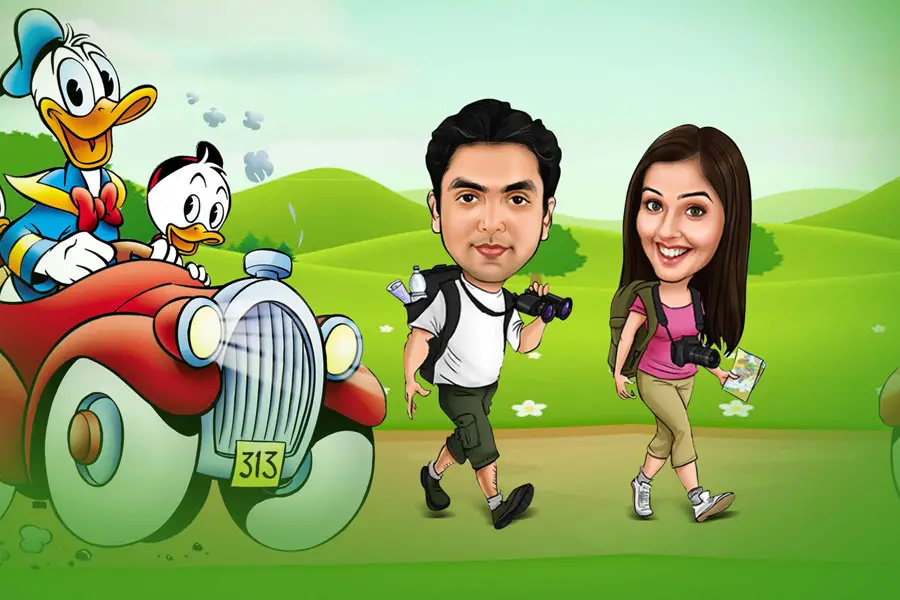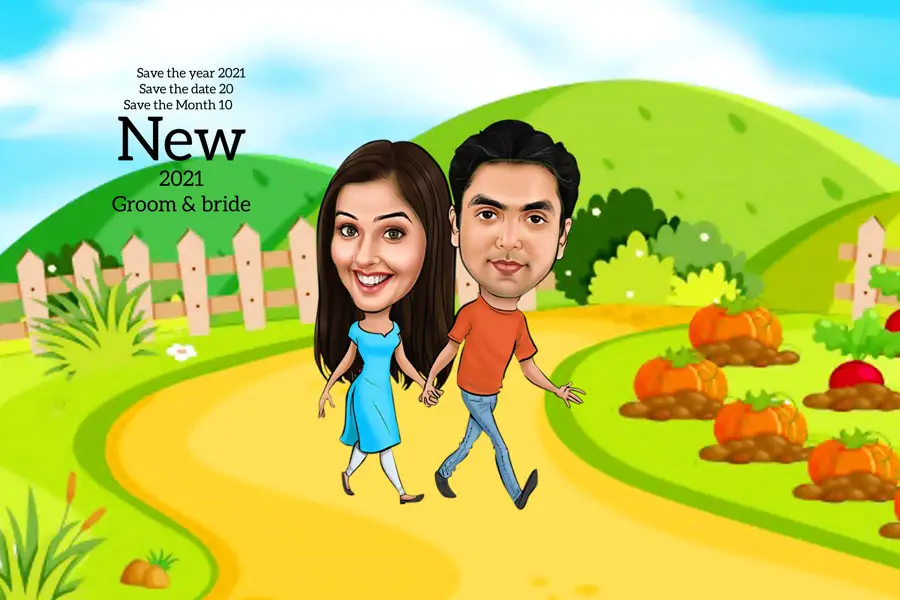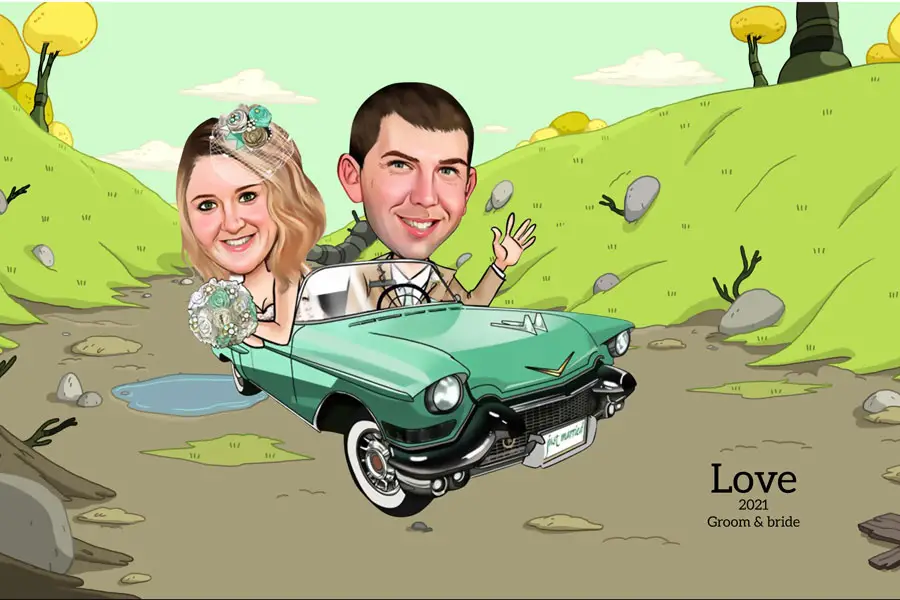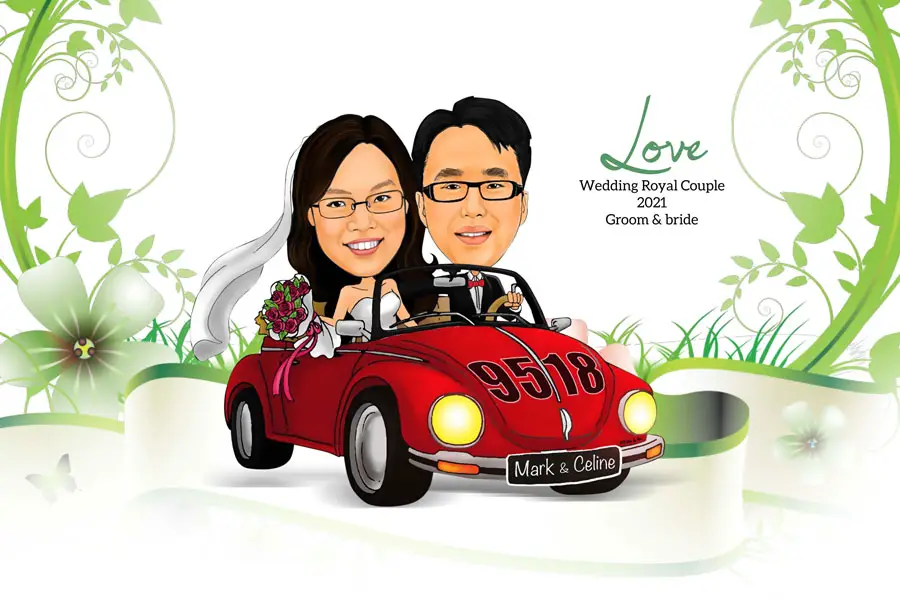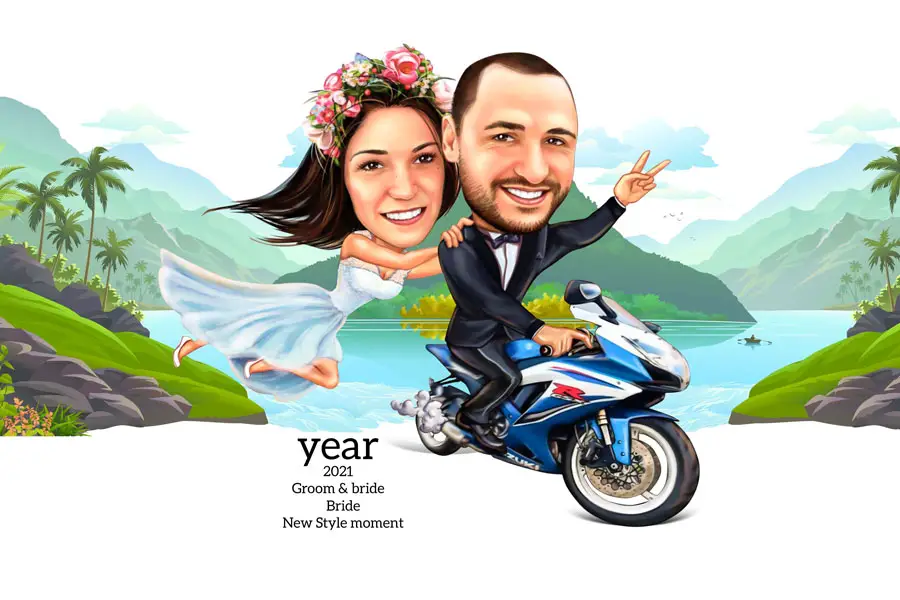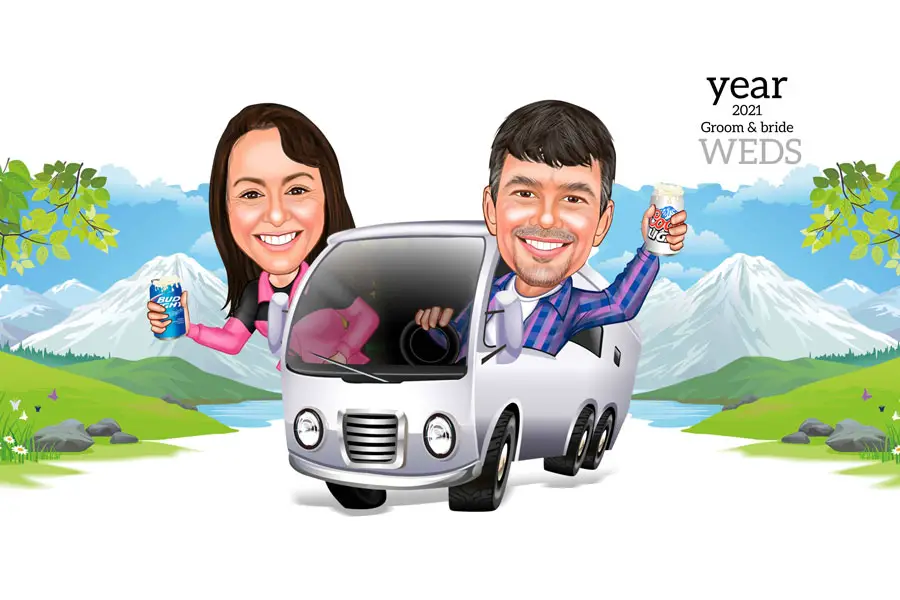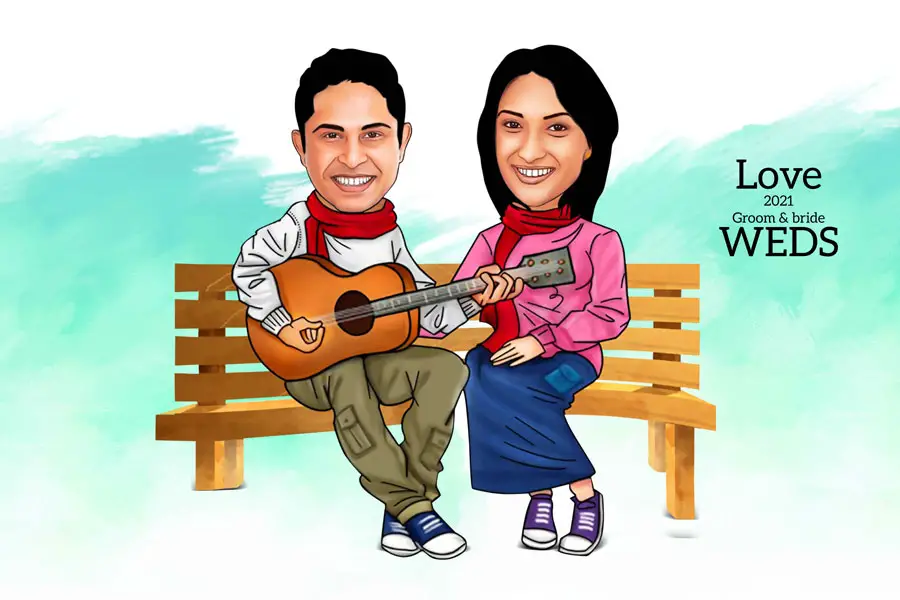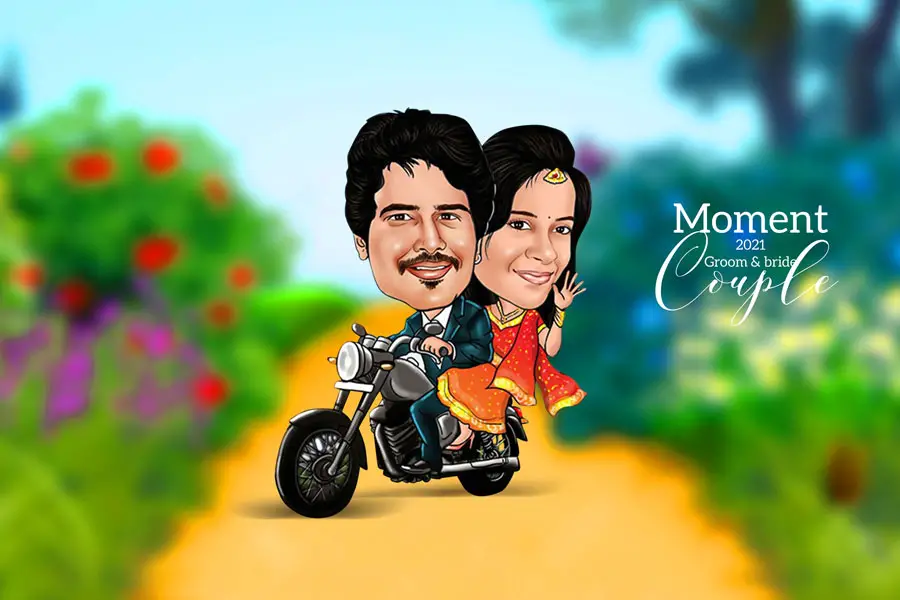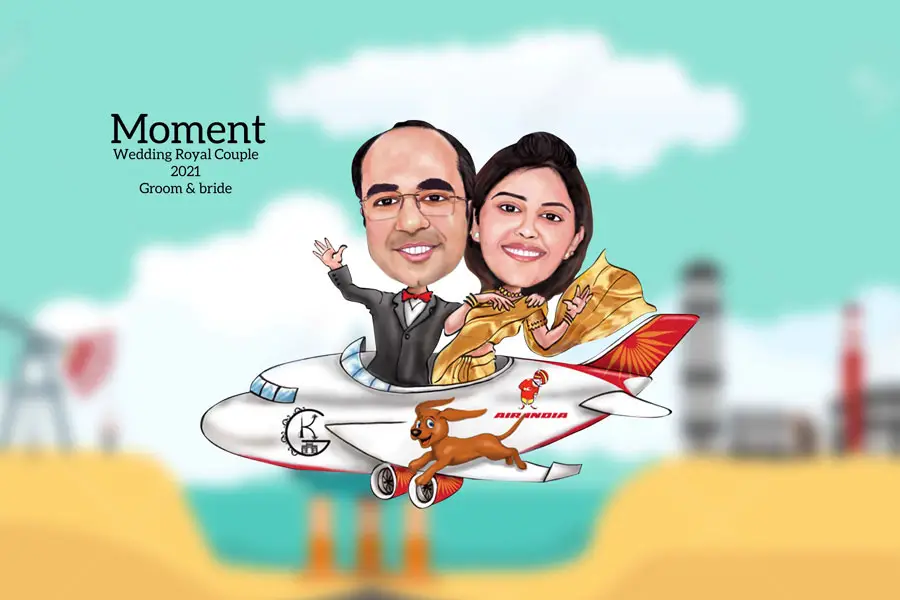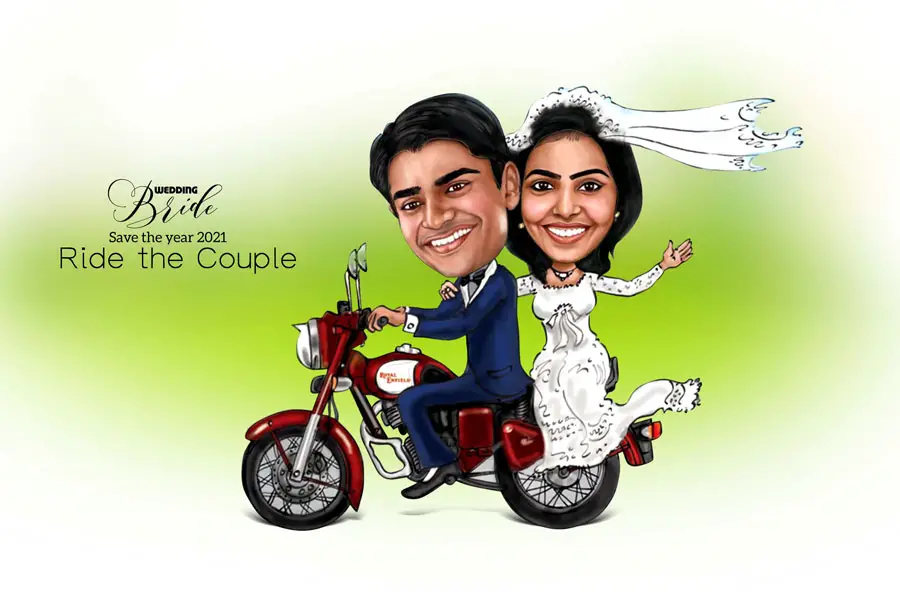 In a world where digital art is becoming increasingly intricate, these templates stand out for their simplicity and effectiveness. They not only capture the essence of love but also facilitate a seamless creative process. So, whether you're a seasoned designer or an amateur enthusiast, these Couple Caricature Templates are your ticket to infusing life and love into your designs. Embrace the charm, explore the possibilities, and let your creativity soar to new heights.