Top 10 Save the Date Images, Elements, And Cliparts PSD are an essential part of any wedding invitation. These elements and cliparts help you to make your save the date card which is a popular way to announce an upcoming event to friends and family members. When designing save the date cards, one of the most important elements you will need to consider is the images, elements, and cliparts. These elements can make a huge difference in the overall look and feel of your card, setting the tone for your event and capturing the attention of your guests. You Can Also Free Download Save The Date Lettered, Elements, And Cliparts Collection.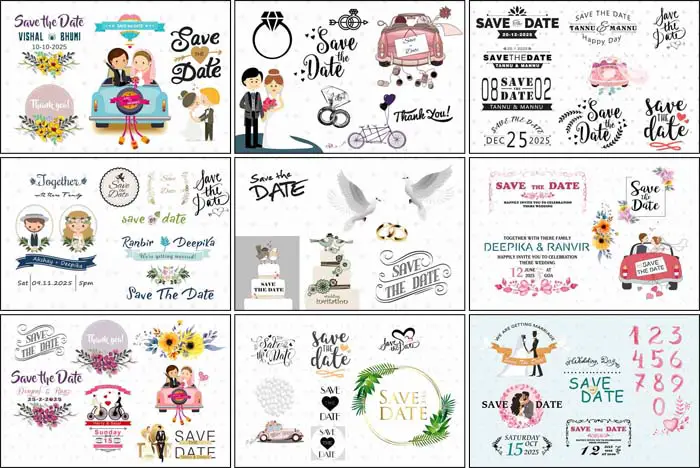 There are a variety of different options available, from classic images like flowers and hearts to more modern designs incorporating geometric shapes, patterns, and graphics. With so many options to choose from, you are sure to find the perfect combination of images, elements, and cliparts to make your save the date cards truly stand out.
These Save the Date Images, Elements And Cliparts PSD Files are created in 200 and 300 DPI resolution quality which is perfect for use. And these types of elements and clipsrts you can use in your wedding invitation cards, album design templates to give a better look. You Can Also Free Download 25 Wedding Invitation Card & Save The Date PSD Templates.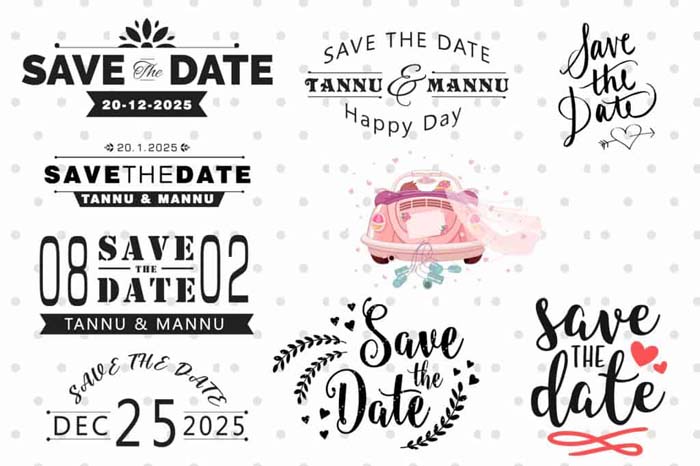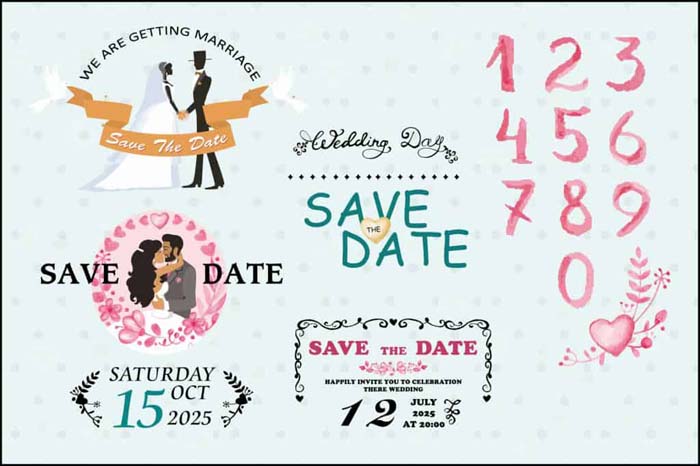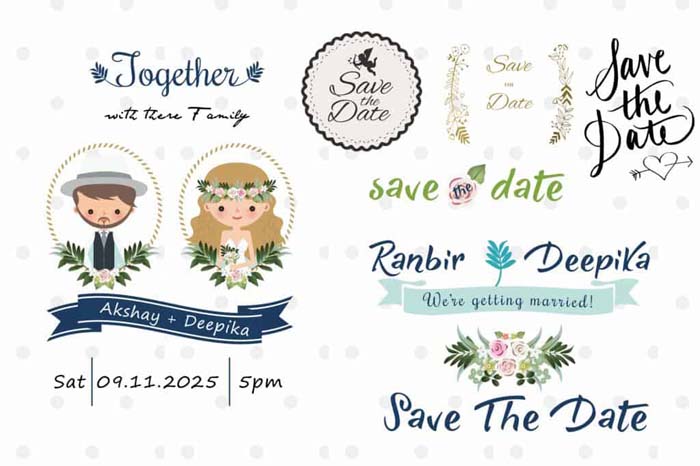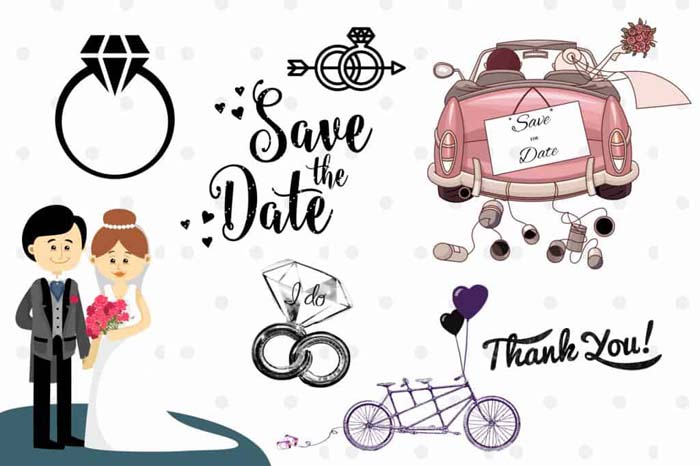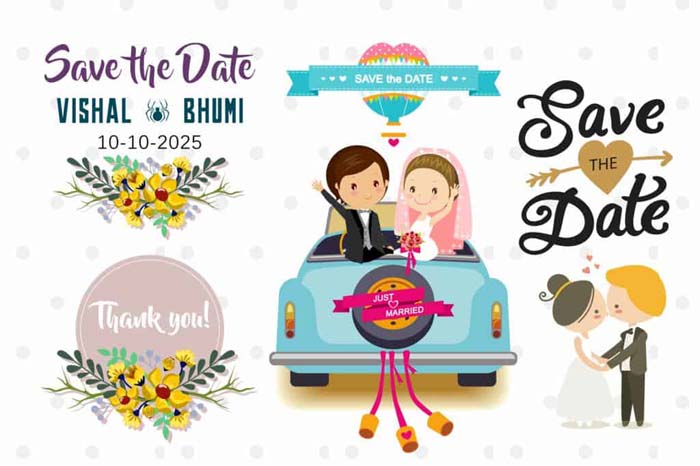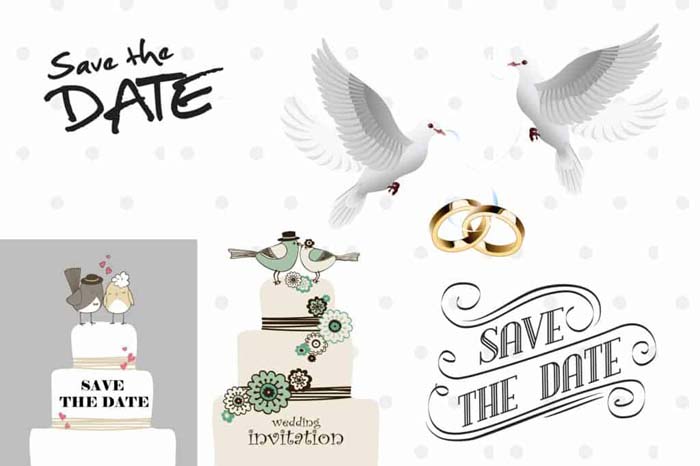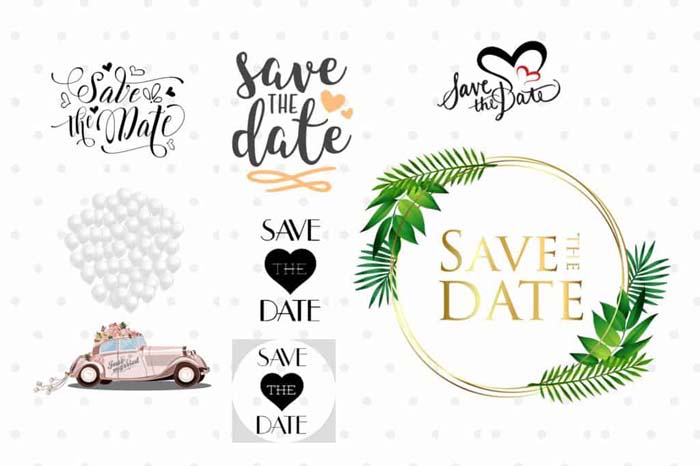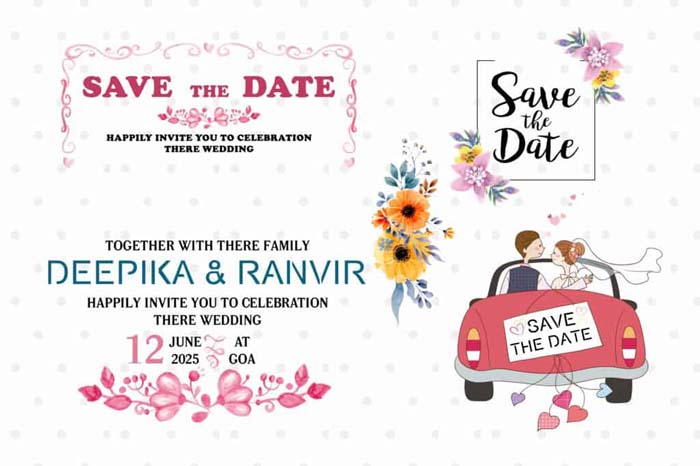 Compatibility and Sharing Convenience:
Both PSD and PNG files are compatible with various design software and platforms, making them accessible to a wide range of users. Moreover, both file formats are widely supported across different devices and operating systems. This compatibility ensures easy sharing and printing of save the date images, enabling you to distribute them through digital channels or as physical cards, ensuring your event details reach your intended audience effortlessly.
Conclusion:
When it comes to creating captivating save the date images, PSD and PNG file formats offer unmatched advantages. PSD files provide the creative freedom and flexibility to design unique and personalized images, while PNG files ensure a high-quality output with their transparency and versatility. Utilizing these file formats will elevate your save the date images, generating excitement and anticipation for your upcoming event.