Introducing our latest creation: the New Photo Album 12×36 Effect-able PSD Design. This innovative design template opens the doors to creativity, offering a seamless blend of style and functionality. With its meticulously crafted 12×36 dimensions and fully effective PSD features, this photo album design sets a new standard in visual storytelling. You Can Also Download 15 Wedding Album 12×36 Effects-Able Inner PSD Templates.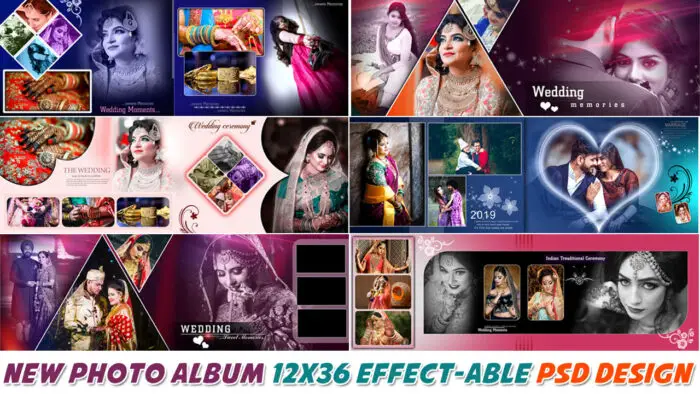 Whether you're a professional photographer looking to enhance your portfolio or an enthusiast preserving cherished memories, this design provides a canvas for your images to come alive. Elevate your photo albums with our cutting-edge PSD design, where every page tells a unique and captivating story.
You Can Also Get More Free PSD Album Design:
Screenshot of New Photo Album 12×36 Effect-able PSD Design
Below I am sharing with you jpg screenshots images of the new photo album design to get better ideas before downloading.

Zip File Password: www.Studiopk.in
Zip File Password: www.Studiopk.in
Zip File Password: www.Studiopk.in

Zip File Password: www.Studiopk.in
Zip File Password: www.Studiopk.in
Zip File Password: www.Studiopk.in
Zip File Password: www.Studiopk.in
Zip File Password: www.Studiopk.in
Zip File Password: www.Studiopk.in

Zip File Password: www.Studiopk.in