If you're looking for Maternity Photo Album PSD Designs at an affordable price then you're at the absolute right place. Because here in this post, I'll share with you get 20 Maternity Photo Album 12×36 PSD Designs Year 2023 at a cheap price. These Maternity Photo Album PSD Designs, where the beauty of motherhood and the joy of anticipation come to life in a stunning display of creativity and artistry. These meticulously crafted templates offer a perfect blend of elegance and charm, providing a timeless canvas to celebrate the precious journey of pregnancy. Each design features a 12×36 layout, ensuring ample space to showcase the radiant glow of expectant mothers and the tender moments shared with their growing baby bump. With a variety of themes and styles, from soft and dreamy pastels to bold and contemporary designs, these PSD templates cater to diverse preferences, making them ideal for professional photographers and parents alike. Embrace the magic of maternity with these exceptional designs, and treasure the essence of this beautiful phase for a lifetime with these cherished photo albums. You Can Also Check 15000+ Wedding Album Design PSD Templates Free Download.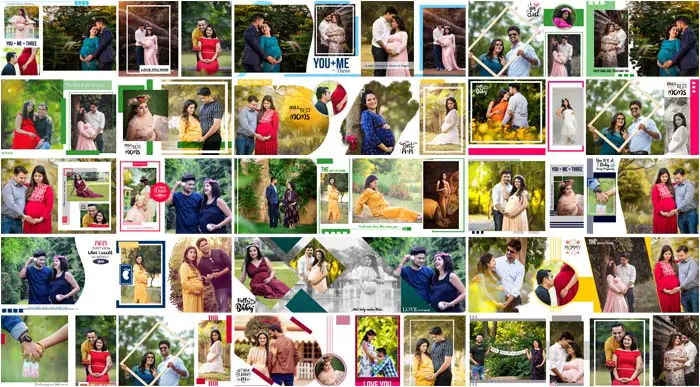 You Can Also Get More PSD:
It is a Pre-Designed Maternity Photo Album in 12×36 size and fully editable photoshop separated layers, which Means after downloading you can easily customize layers and easily replace images of your Mehendi Ceremony. I would suggest you should have a minimum Adobe Photoshop CS3 or higher version for sheet customization and image replacement.
20 Screenshots Images of New 20 Maternity Photo Album 12×36 PSD Designs:
Below I have shared with you screenshots of images of the Maternity Photo Album Designs to get a better idea before downloading.