Begin a creative journey with our Karizma Album Design 12X36 PSD (2023), available for free download. These thoughtfully crafted designs aim to turn your wedding memories into visual masterpieces. Whether you're drawn to the charm of Indian traditions or the elegance of contemporary styles, our templates cover diverse themes. You Can Also Check More Wedding Album Design PSD.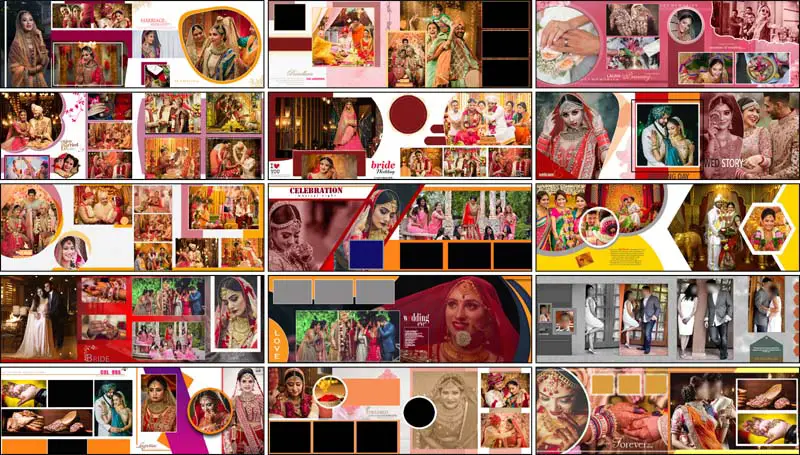 In this exclusive collection, each 12×36 PSD template tells a unique love story, capturing the essence of every special moment. Our designs provide a canvas for creativity, allowing you to add your personal touch to your wedding album. From vibrant Indian motifs to modern minimalism, these templates serve as a perfect foundation for crafting an album that truly reflects your style and emotions.
You Can Also Get More PSD:
Designed for those who appreciate artistry and personalized elegance, our Karizma Album Design PSDs ensure that your wedding album stands out amidst the rich tapestry of memories. Download now to elevate your album game and create a photobook that narrates your love story with unmatched precision and style. Whether you're a seasoned designer or a couple looking to personalize your wedding album, these free 12×36 PSDs offer the perfect tools to make your album a work of art.
Screenshot Images of Karizma Album Design 12X36 PSD (2023) Free Download
Below I am giving you 15 screenshot images of 12×36 Inner PSD to get a better idea. Download now and transform your ordinary captures into extraordinary memories. Don't miss this chance to enhance your wedding album design portfolio and boost your online presence. Download your Inner PSD templates today and let your creativity shine!