Immerse yourself in the enchanting world of Indian weddings with our Indian Wedding Album Cover Design 16×24 PSD Free Download. This meticulously crafted design captures the essence of India's rich cultural heritage, opulent traditions, and timeless love stories. Our 16×24-inch PSD template serves as the perfect canvas to encapsulate your most cherished memories in a beautifully designed wedding album cover. You Can Also Check More Wedding Album Cover Design PSD.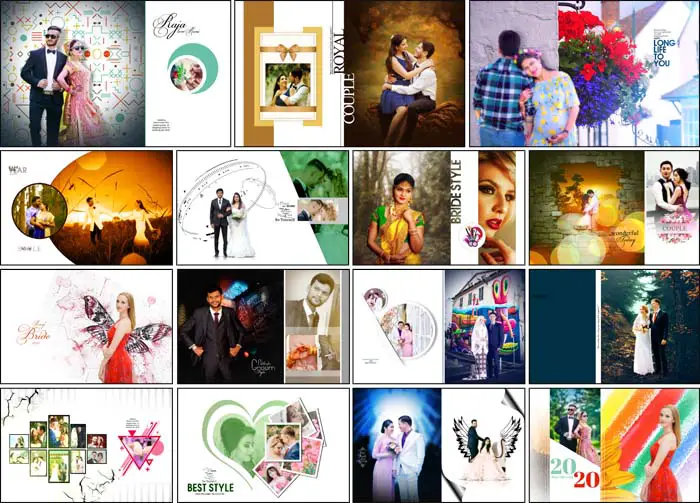 What sets this offering apart is its accessibility— it's completely free to download. This means you can embark on your creative journey to design your wedding album cover without any cost barriers. The PSD format provides ample room for customization, allowing you to tailor every element to match your unique style and wedding theme. Whether you're a professional photographer looking to create remarkable wedding albums or a couple eager to preserve the magic of your special day, our Indian Wedding Album Cover Design is the perfect choice. Let your love story shine through in every pixel and relive the splendor of your Indian wedding with an album cover that beautifully reflects the grandeur and beauty of your celebration.
You Can Also Get More PSD:
Screenshots of 15 Indian Wedding Album Cover Design 16×24 PSD
Below I am sharing with you 15 jpg screenshot images of the Wedding Album Cover to get better ideas before downloading.