Creating a wedding photo album is an art that captures the essence of a couple's love story. The 15 Creative Wedding Lovely Moments Photo Album Design PSD is a testament to this artistry. Each meticulously crafted page in this collection encapsulates the most cherished moments of a couple's special day, from the intimate exchange of vows to the joyous celebration with friends and family. With its versatile PSD format, these designs offer endless customization possibilities, allowing photographers and couples to infuse their unique personalities and styles into their wedding albums. From timeless black and white layouts to vibrant, colorful spreads, this collection caters to every taste and preference, ensuring that every couple can relive their wedding day in a beautifully curated album that will be treasured for a lifetime. You Can Also Free Download 10000+ Wedding Album DM Design 12X36 PSD Templates.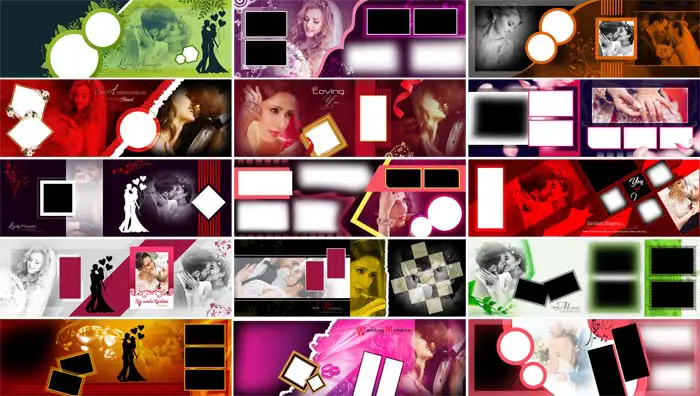 This Pre Wedding Album Design PSD is a fully editable pre-designed in 12×36 size photoshop separated layers, which means that after downloading you can easily customize the layers and replace or add your happy birthday moments images. I recommend that you have should be at least Adobe Photoshop CS3 or higher for sheet/template customization and adding your photograph.
You Can Also Get More PSD:
Screenshots of 15 Creative Wedding Lovely Moments Photo Album Design PSD
Below I have shared with you 15 screenshots images of the Creative Wedding Lovely Moments Photo Album Design to get a better idea before downloading.