If you're looking for Baby Birthday Album Design at an affordable price then you're at the absolute right place. Because here in this post, I'll share with you 15 New 2023 Baby Birthday Photo Album Design PSD Templates at an affordable price. This premium digital product invites you to celebrate your little one's milestones in style and sophistication. Crafted with meticulous attention to detail and tailored for the year 2023, these 12×36-inch templates serve as the perfect canvas to curate and preserve the precious moments of your baby's journey. You Can Also Check More Birthday Album Design PSD Templates.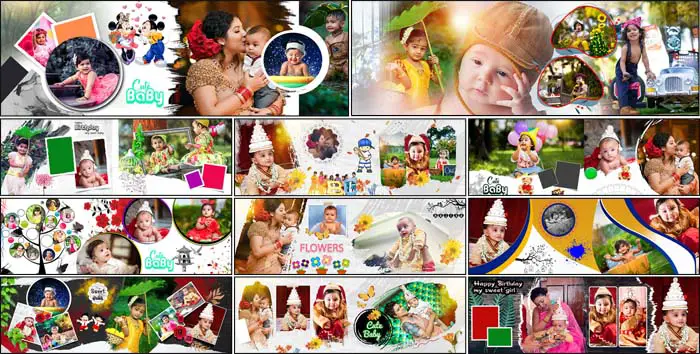 With these meticulously designed PSD templates at your fingertips, you can embark on a seamless and enchanting journey to create an unforgettable baby birthday photo album. Each template is a testament to contemporary design trends, offering you the creative freedom to customize every element, from colors and layouts to text and fonts.
Immerse yourself in the magic of your baby's milestones and let your creativity shine as you transform these templates into a one-of-a-kind keepsake. Whether you're a professional photographer seeking to delight your clients or a parent eager to capture your little one's growth in a stunning album, our Baby Birthday Photo Album Design PSD Templates are your gateway to creating premium moments that will be treasured for generations to come.
You Can Also Get More PSD:
Screenshots of 15 New 2023 Baby Birthday Photo Album Design PSD Templates
Below I have shared with you jpg file format screenshots images of Birthday Photo Album Templates to get a better idea before downloading.