If you're looking for Creative Wedding Album Design then you have come absolutely right place. Because here in this post, you can free download 35 Mangal Fere Creative Wedding Album Design 12×36 PSD with separate links from below. The Mangal Fere Album Design PSD encapsulates the essence of joyous matrimony through its exquisite and meticulously crafted designs. This collection is a testament to the harmonious fusion of creativity and technology, as it offers a range of elegantly designed wedding album templates in the popular 12×36 size, all available in easily editable PSD format. You Can Also Free Download 15000+ Wedding Album Design PSD Templates.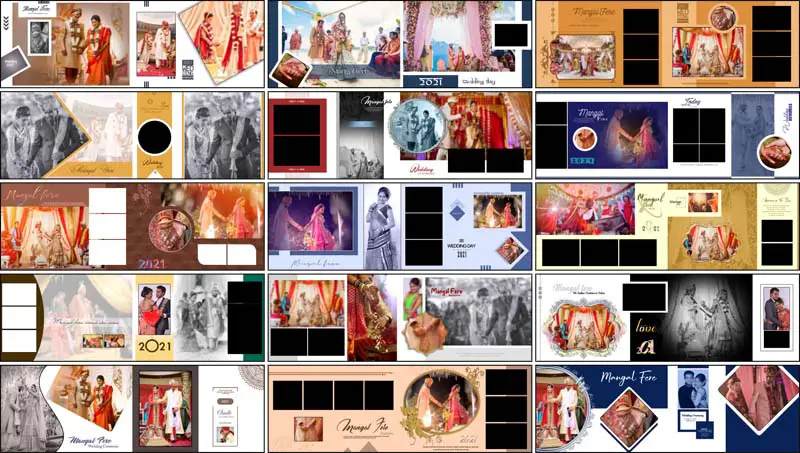 Each template within this collection is a work of art, reflecting the intricate details and emotions that make every wedding unique. Whether capturing the radiant smiles exchanged during the Mangal Fere rituals or the heartfelt moments shared between the couple and their loved ones, these designs provide a timeless canvas to preserve the cherished memories of the special day. With Mangal Fere Album Design PSD, every wedding album becomes a masterpiece, celebrating love, tradition, and the start of a new journey together.
You Can Also Get More PSD:
Screenshots of 35 Mangal Fere Creative Wedding Album Design 12×36 PSD
Below I have shared with you 35 jpg screenshots images of the Creative Wedding Album Design to get better ideas before downloading.