Explore romance with our blog post on Romantic Photo Collage PSD Template. Unveil a meticulously crafted collage template with separate layers, easily customizable in Adobe Photoshop. Sized at 12×18 inches with 300 DPI resolution, this template allows you to effortlessly create a romantic masterpiece. Unleash your creativity, edit, and personalize your cherished moments with ease. Download now and transform your photos into a beautiful love story. You Can Also Download First Birthday Photo Collage PSD Template.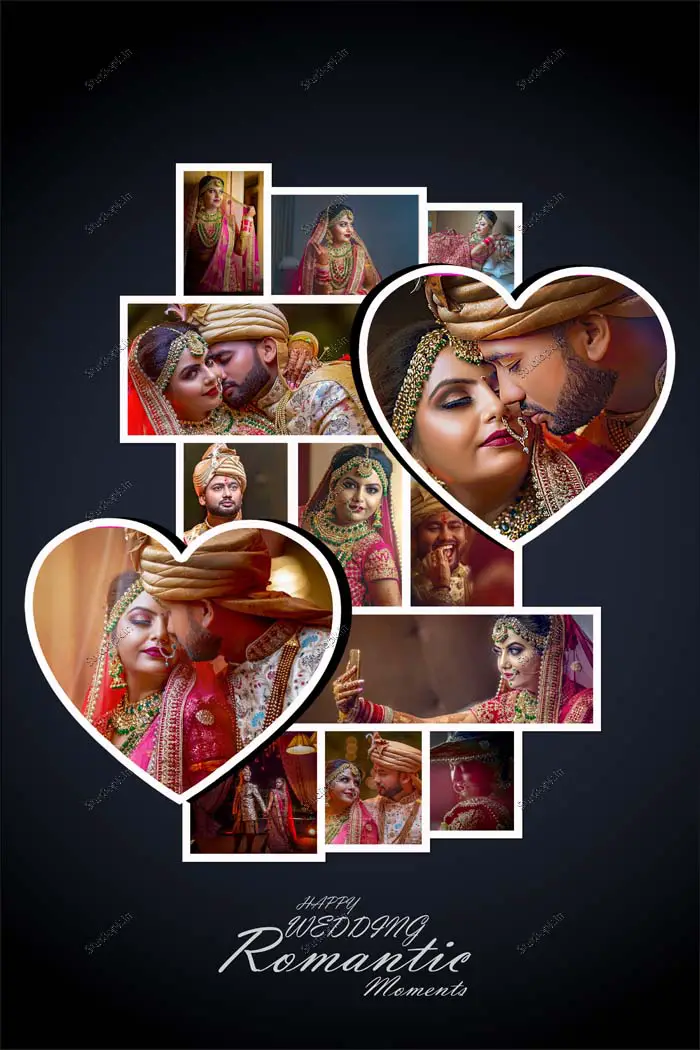 Photo Collage Highlight Features:
High-quality and customizable photo collage template.
Easy-to-edit layers for personalized customization.
Size: 12×18 inches, ensuring ample space for creativity.
Resolution: 300 DPI, guaranteeing sharp and vibrant prints.
Perfect for romantic-themed photo projects and special occasions.
Designed for use in Adobe Photoshop software.
Meticulously crafted details and artistic elements.
Transform ordinary photos into captivating love stories.
Ideal for creating unique gifts, invitations, and memorable keepsakes.